Earth Week at Wolfe's Neck Center
Earth Day was founded in 1970 to build awareness about environmental issues, making 2020 the 50th anniversary of the holiday! We want you to follow along with us as we celebrate with Earth Week. We'll post a new activity for you to participate in each day.
FIVE SENSES OF NATURE WARM-UP
One of the best ways to celebrate the planet we call our home is to get outside. Take a few minutes to appreciate what nature provides us with using your five senses: What wildlife sounds do you hear? What smells come to you—grass, leaves, soil? What sights of the changing seasons can you observe? Point to them! Find a tree and feel the bark. Taste a wild edible or a bite of your favorite vegetable, acknowledging that it was grown in the soil.
FOLLOW ALONG
Try an Earth Week Challenge! Each day, participate in one act that celebrates our planet. You can follow along with our schedule or make up your own. Keep a journal of what Earth Acts you accomplish each day. It will be fun to refer back to in future years—maybe you will even make it an annual tradition!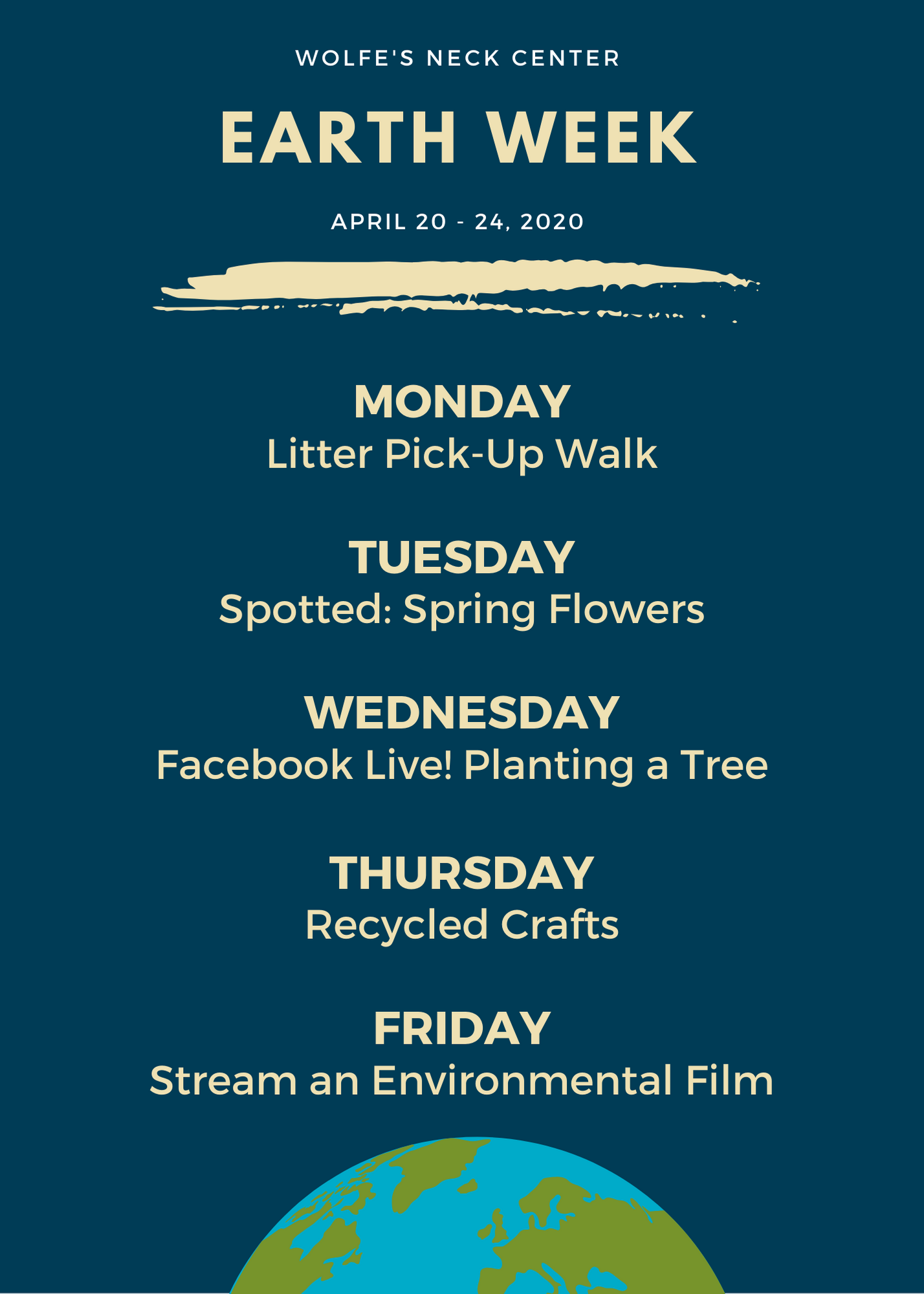 MONDAY: Litter Pick-Up Walk
TUESDAY: Spotted! Spring Flowers Activity
WEDNESDAY: Peach Tree Planting (Facebook Live Video)
THURSDAY: Use it Again! Recycled Crafts
FRIDAY: Stream an Environmental Film
← Back to Educational Activities