April 22, 2020 marks the 50th anniversary of the first Earth Day in 1970! Help us support our mission "for a healthier planet" by taking part in our Earth Week challenge. Click here for details.
Use it Again! Recycled Crafts
There are many ways we can be more sustainable in our daily lives, and one is limiting the amount of waste we produce. One way to be more mindful about our waste is to consider other uses for materials that would otherwise go right into the trash or recycling bin. Here are two fun and simple crafts you can make with resources you likely already have on hand. Once you have the activity underway, use the time to brainstorm other "new uses for old things". Happy crafting!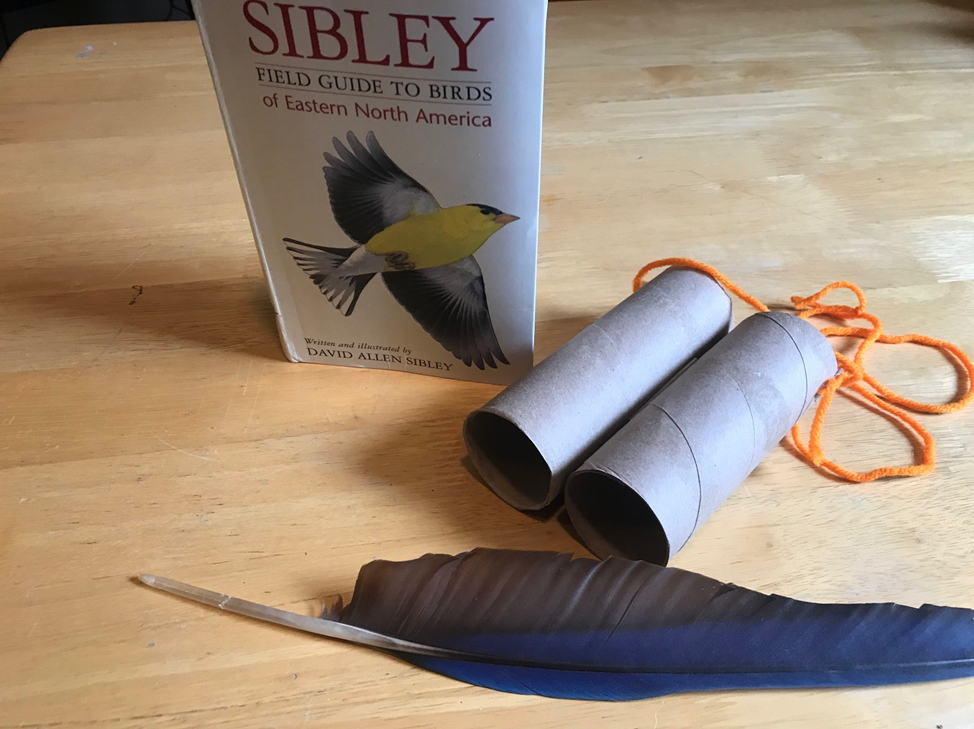 Recycled Binoculars
This recycled craft is well suited for younger learners. It's the perfect activity to make at home before heading out to try and spot birds, or other critters on a hike in the woods, or around your neighborhood!
Materials
Two toilet paper tubes or one longer paper towel tube
Scissors
Hot glue (or regular glue, but hot glue works best)
Yarn

Crayons, markers, or colored pencils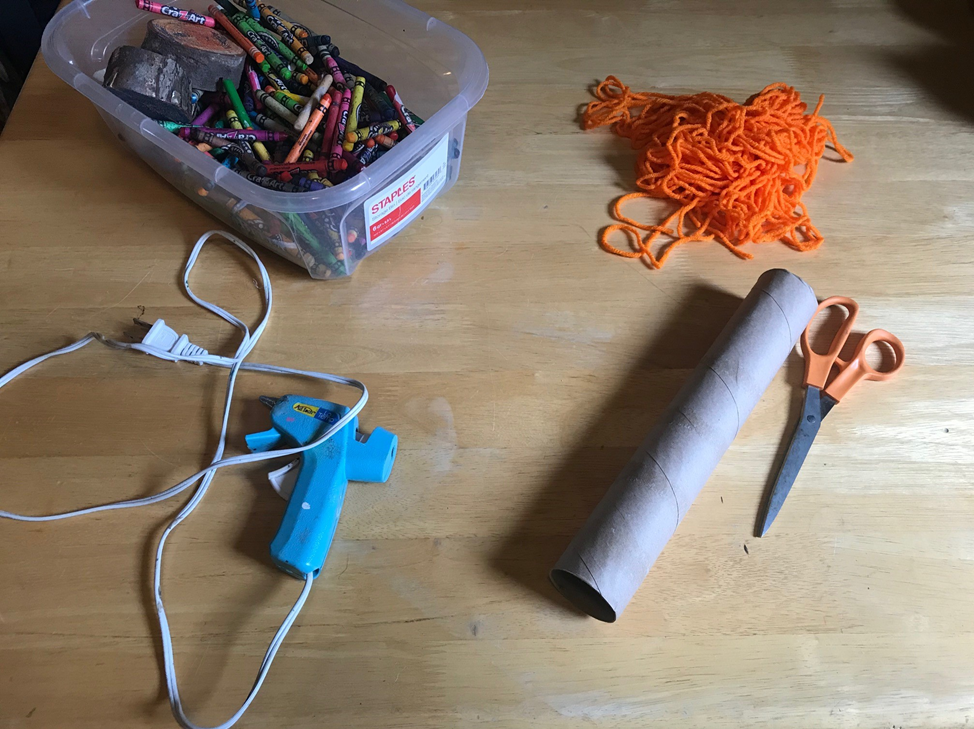 Instructions
If you are using one paper towel tube, cut it in half so you have two equal pieces. If toilet paper rolls, make sure they are the same length and trim if necessary.
Using glue or hot glue (adults, be sure to help out here!), glue your two tubes together. Be sure to give plenty of time to settle. If you are glue-less, some tape can work just fine, too!
Now punch a hole in both tubes at the same end of your tubes – this will be to tie on the string.
Tie a piece of string or yarn into both holes. Now you have a neck strap! The final piece is to give it some color and personalization!
You're done! Head out there and see what you can spot through your new lenses.
---
No Sew T-Shirt Tote Bag
Having one more tote bag around the house is always handy, and this guide will help you make a recycled one that is fun and unique. Find an old favorite T-shirt that doesn't fit anymore or you just can't seem to give away, and then turn it into a fun bag! This is a great activity for older children or adults.
Materials
One tee shirt; regular length sleeves and thicker cotton are ideal
Sharp scissors – fabric if you've got them
One safety pin
Instructions
Note: There is another way to make these using the 'fray' method. We find this one easier, especially for kids, but there are many instructions online for the other method if you want to try both!
Start by cutting the sleeves off the t-shirt. Follow the hem line to make sure your cut is straight. Hold onto the sleeves! We will need one for a later step – and the other you can use as a reusable cleaning rag.
Next, we will cut out the neckline. If you want, you can use a bowl to trace, or just free hand it! You want to cut an inch or two beyond the hem of the neck. This cut will finish the handles of the bag, so the closer to the hem, the wider the handles!
Now, at the base of the shirt, cut one single slice in the lower hem. This will open up the 'tube' that we will be threading.
Take one of the two discarded sleeves and cut the hem off. You should now have one circle. Make one cut and turn it into a line. This is what we will be threading the base of the shirt with. I will call this the 'thread' from here on.
Take your safety pin and run it through the top of the 'thread'. Then insert it into the slice you made in the hem at the base of the shirt (it's like a tube or tunnel!).
Start the threading! Push the safety pin through the 'tunnel' of the shirt. Push it an inch or two until the material bunches up, then pull the bunches back (like putting a tent pole through the tent). Keep going all the way through! This can be tricky, but you'll get the hang of it.
Keep threading until it has popped out of the other side. Pull it a bit further until both ends of the 'thread' are an even length.
Tie the two ends as tight as you can and voilà! There will be a small little hole. But that's ok! It won't be completely closed, so maybe put your tiny items like garlic in a different bag.
← Back to Educational Activities