April 22, 2020 marks the 50th anniversary of the first Earth Day in 1970! Help us support our mission "for a healthier planet" by taking part in our Earth Week challenge. Click here for details.
Spotted! Spring Flowers Activity
Sunny days and warming temperatures draw us outside to enjoy nature and new signs of spring. As the weather warms, birds start to return, buds start popping up on trees, and the snow is now gone (or mostly). This is when we start to see the first flowers emerging from the ground, too. Many perennial (returning year after year) bulbs like daffodils, hyacinth and tulips bring gorgeous colors to our yards and walkways.
Soon we will see pollinators (animal or insect that moves pollen from one plant to another), like bees, returning. These early season flowers are vital to the bee populations! Planting bulbs for next season is a great way to attract them. For this season, consider letting those dandelions live in your yard so pollinators have more to enjoy.
For this 'Spotted' activity, one of our educators took a walk around Portland to see some of the local flowers that are brightening up our neighborhoods and spirits!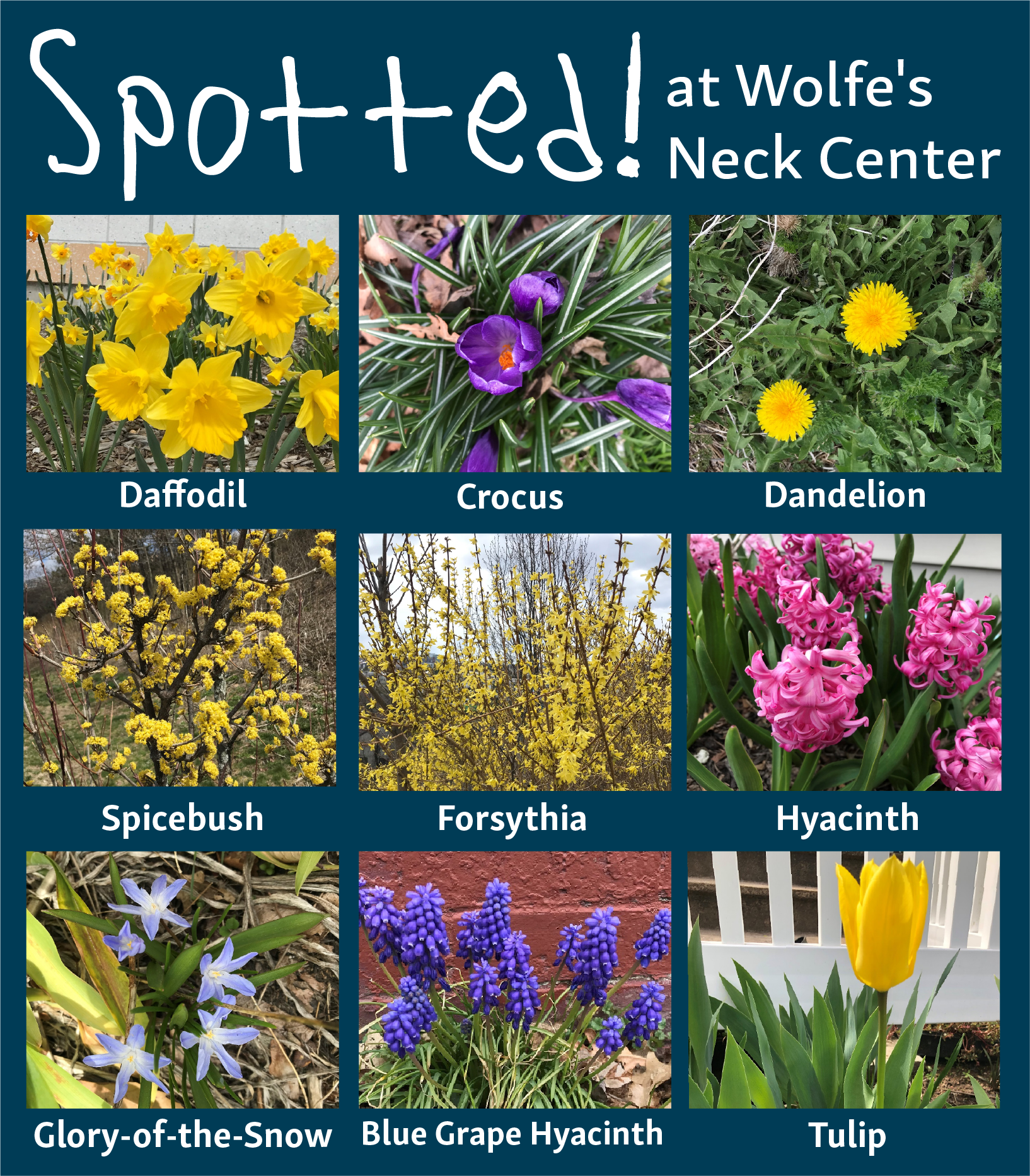 ← Back to Educational Activities