Every morning, the dairy herd reports for duty and lines up for milking. Then it's out to the pasture for grazing before one more milking in the evening. And these ladies are on their A-game; production, nutritional components, and milk quality are looking great. It was due time for some special treatment, a chance for them to kick up their feet and partake in a little TLC. It was time for a cow spa day!
Hoof trimming is an important component of our ongoing dedication to keeping our herd happy and healthy. As is the case for many farms, this is a procedure that occurs twice per year, usually in the spring and fall. Our ladies deserved nothing but the finest, so we called in a specialty Hoof Trimmer, who traveled 1,200 miles all the way from Kentucky to pamper the cows. He schedules his visits to farms around the Northeast, bringing along a special chute to keep the cow safe, secure, and comfortable as she gets her hooves trimmed.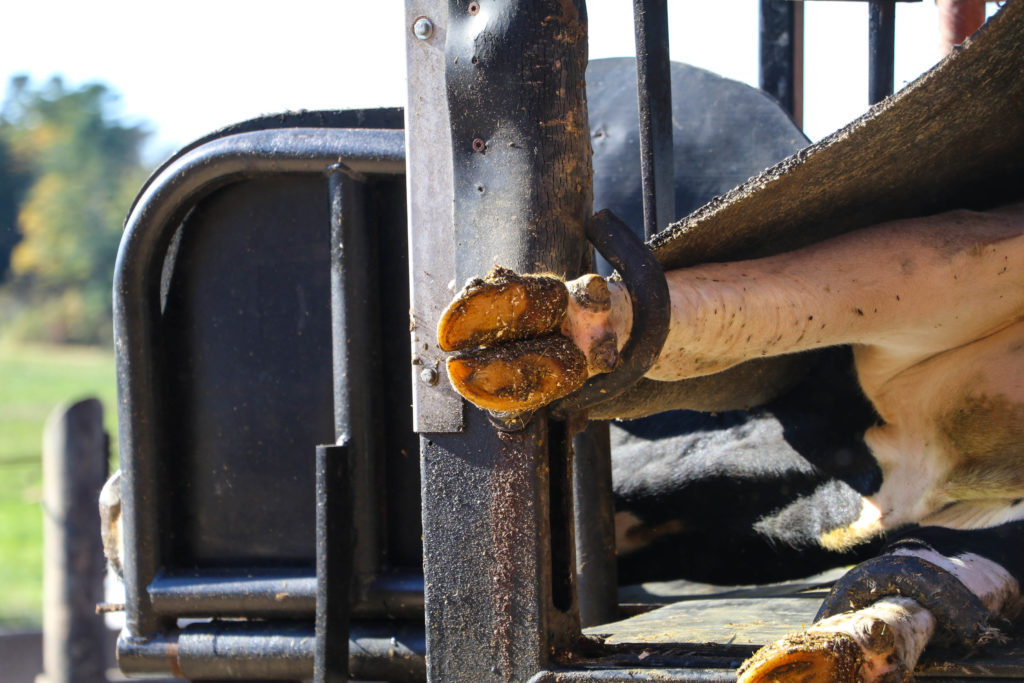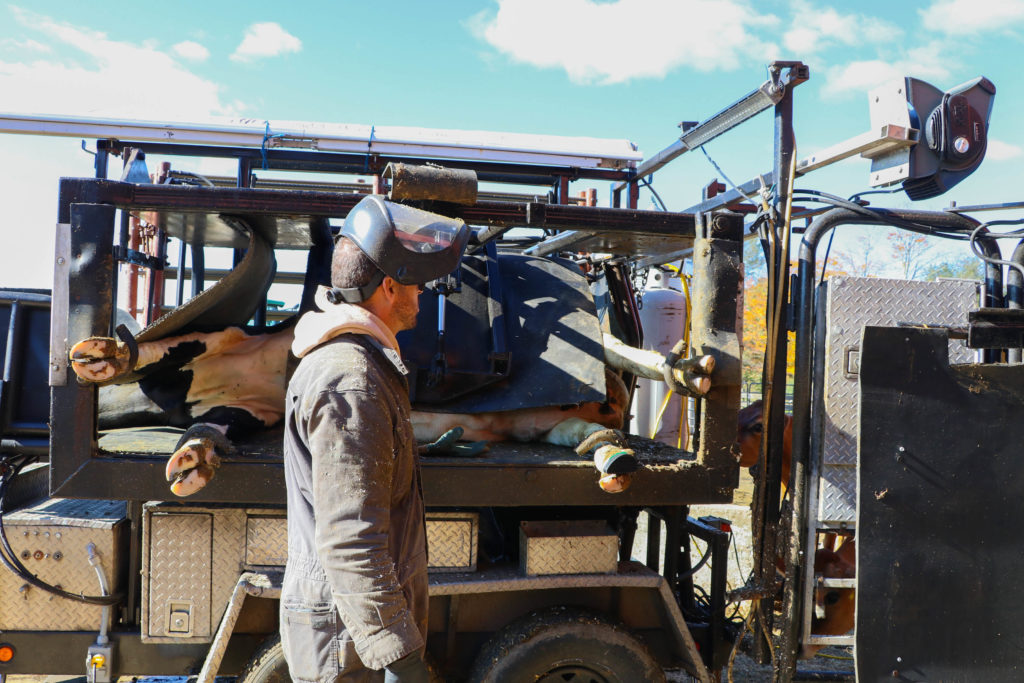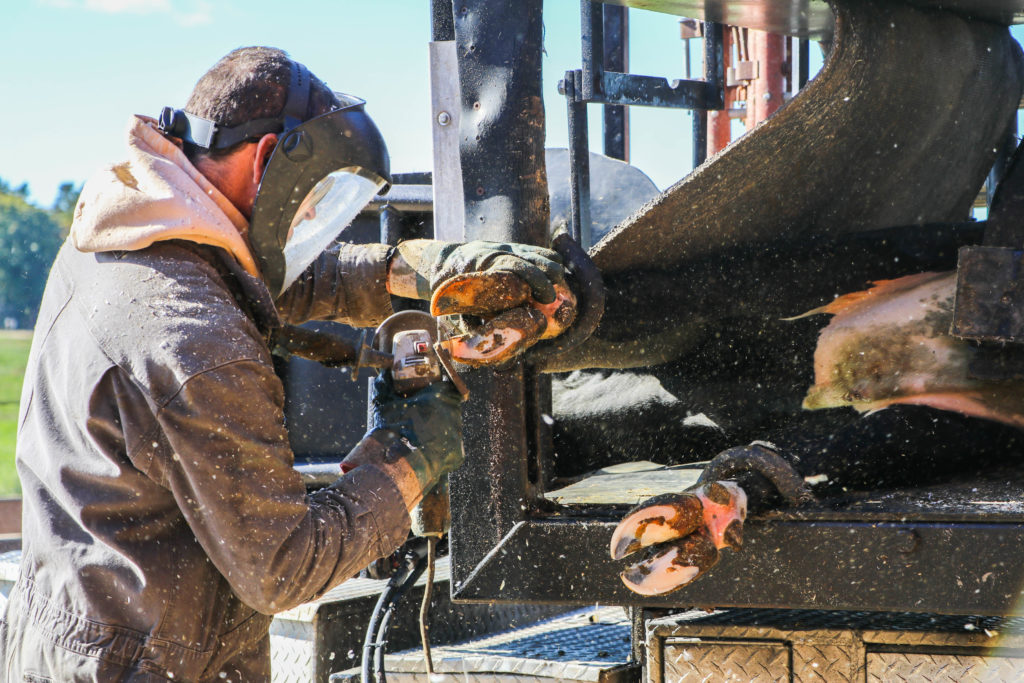 Tweetie, a friendly Jersey, and her herdmates all line up for their turn in the chute. When she's up, she enters the chute and is tipped on her side. This way the hoof trimmer can access all four hooves at once and keep the process swift and efficient. He uses an electric grinder to file off extra growth from the outer layer of the hoof — a little heavier duty than your run of the mill nail clippers! Next thing you know, hoof shavings go flying. The trimmer wears a protective mask, but the onlooking farmers are sure to keep their mouths closed from inhaling the spewed shavings. The trimming takes just under a minute for each cow, but the transformation from dark and grubby hooves to clean and shining show just how important this self-care is for keeping them active and healthy.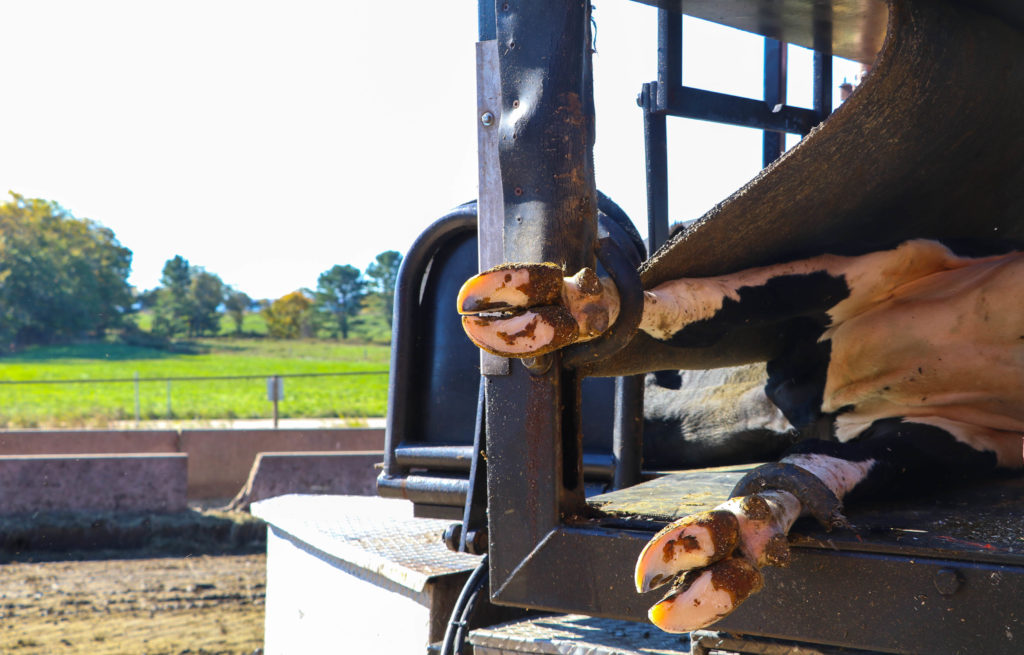 Much of a dairy cow's health and happiness depend on hoof care. Tweetie weighs several hundred pounds, and this is all being held on four hooves for hours every day.  Our cows are also sort of athletes, walking to and from pasture all while digesting and fertilizing the soil with nutrients, and making lots of milk, so foot health is very important. Hooves that grow too long can cause discomfort for the cow, cause them to limp and ultimately lead to lameness. It could even make them more prone to diseases like foot rot, or injury. All of this can result in decreased milk production or affect the overall health, if the cow is not active and mobile. And if the preventative factors aren't reason enough, who doesn't love a good spa day every so often?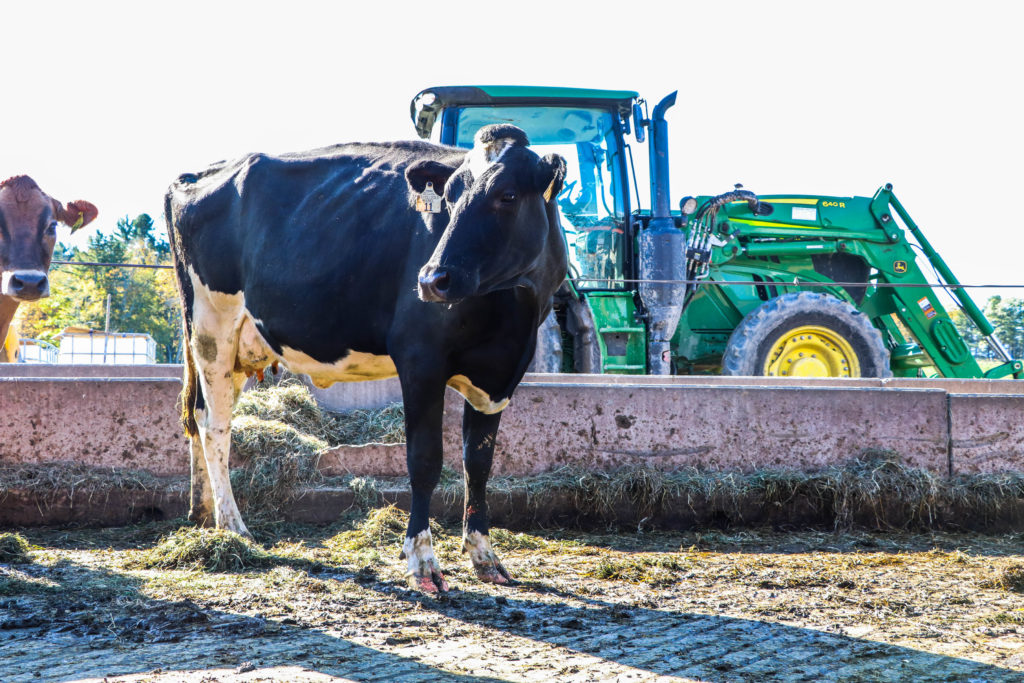 ← Back to Blog