Meet our On-Site Sheep Shepherdess
There are two types of people in this world: those who like sheep and those who LOVE sheep! While Abby is an apprentice in our organic dairy program, it's the woolen creatures that she finds so special. Outside of her role at Wolfe's Neck Center, she is starting her own sheep farm in Auburn. It currently consists of 3 bred Katahdin ewes, 5 hoggets (a female sheep over one year old that has not been bred), as well as 2 cashmere bred does (female goats), with more lambs and goat kids expected to be born this spring.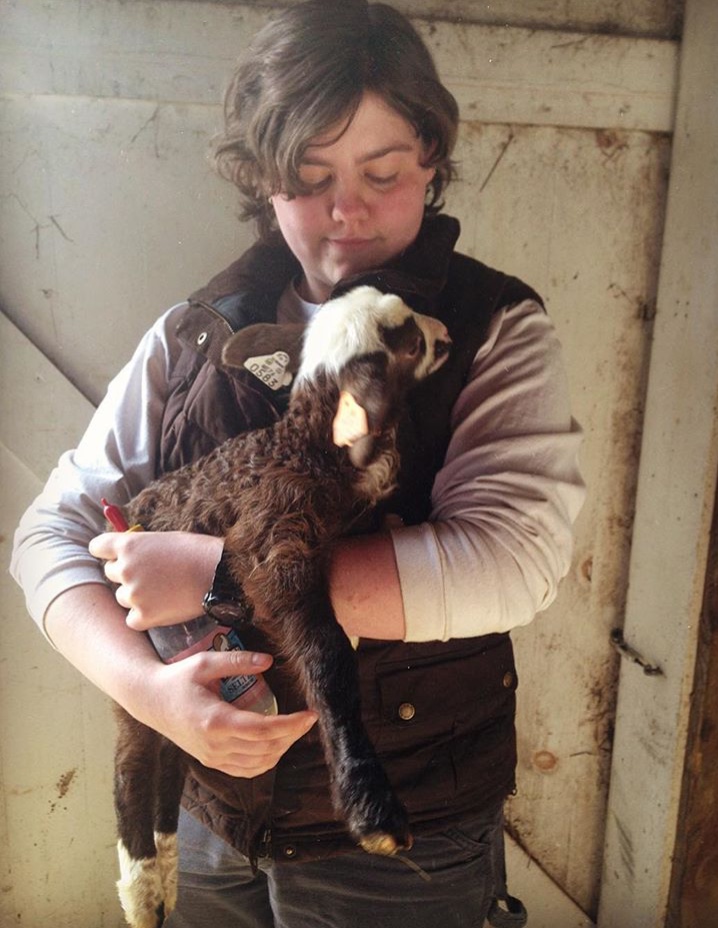 When she is not working at her farm or Wolfe's Neck, she has a few additional side farming jobs, too. One of them is shearing sheep, a hobby she picked up after learning how challenging it can be for farmers to find someone to shear their livestock. She's now joined the ranks of being one of only a few shearers in Maine. This is Abby's favorite job because she gets to visit a wide array of farms across the state, working with dozens of farmers and sheep. She'll shear anything from a 200 pound ram to a 75 pound lamb on a given day, and the new experiences bring an excitement to her work.
To Abby, farming means she can produce the best quality food, clothing, and other products. "I really love seeing the whole process," she says. "Start to finish. I have been there when lambs where born and I have processed some mature lambs. I love wearing wool, especially when I can name the sheep it came from and see it the following year for its annual haircut."
Shearing is no easy feat, but Abby has had a lot of practice over the past few years. To shear, she'll safely flip the sheep over, and using a well-perfected pattern, rotates the sheep while shearing all the wool off without cutting the sheep. Some breeds she's shorn include Romneys, Icelandic, Baby Dolls, Tunis and Finnsheep and more, plus even more cross-breeds. And because she fills her calendar in shearing season, Abby herself raises hair sheep that don't need to be shorn. "I don't have to schedule when to shear my own sheep when I'm in the middle of my busy season," she says of this choice.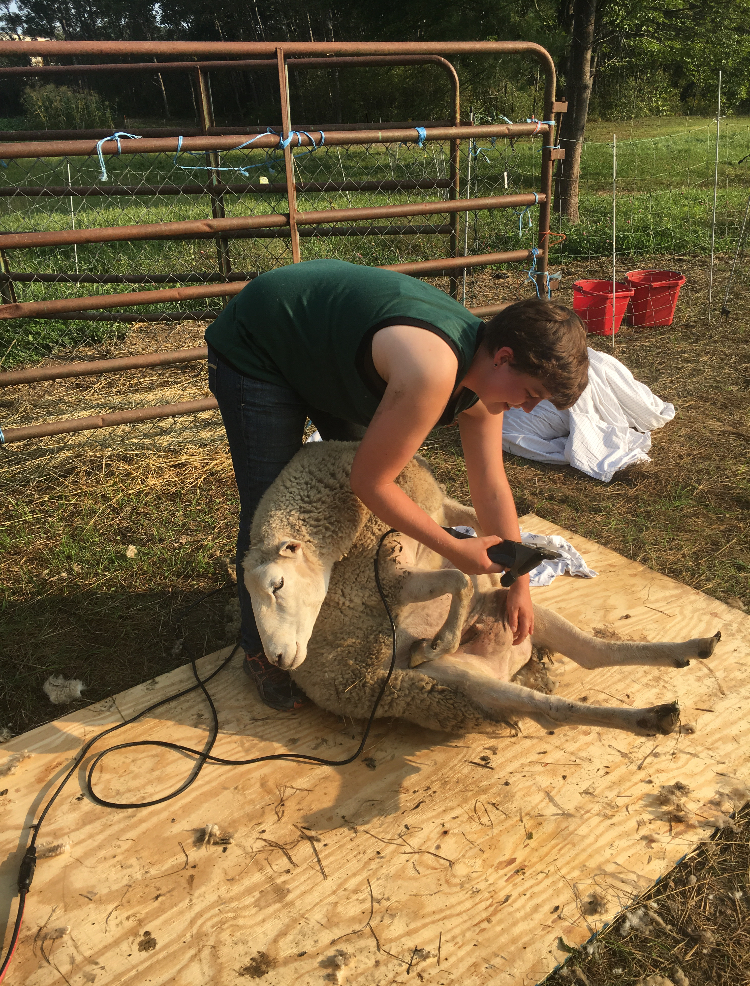 Sheep care and comfort are extremely important to Abby and her fellow shearers and shepherds. They do not want any harm to come to the sheep, and shearing is one way of caring for them. Sheep are shorn for their benefit; imagine walking around in a winter coat! It's a way to help them cool off, remove buildup and stay clean, relieve them of the excess weight tugging at their skin, and for them to be more comfortable overall.
This is something that Abby loves to educate people on so there are no misconceptions about the process. She also enjoys talking to people about raising sheep, both for meat and fiber. She's discovered that many people tend not to eat lamb or like wearing wool because they don't fully understand the process. She shares with them how much these animals have to offer. "They are amazing animals…small durable animals that don't drink or eat much but provide so much," Abby says of them. "Meat, dairy, fiber, pelts, mowing services. You name it, I am sure a sheep could do it."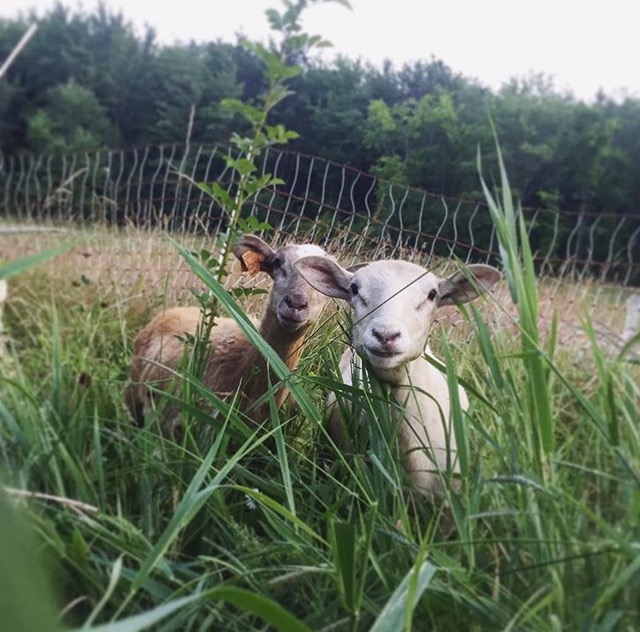 ← Back to Blog