By Allison Carrier, Communications & Development Assistant
Farming might be touted as full of hard work, but apprentice Haden brings fun and antics into the field, too. With southern charm from his Virginia roots, not to mention an eye for snapping artistic photos of the grazing dairy herd, Haden's role in the Wolfe's Neck Center Organic Dairy Program is standout to say the least.
Haden traces his ties to farming back to time spent on his grandfather's farm as a child, the place of some of his first memories. At a young age he was climbing among the bales in the hay loft when he suddenly slipped into a gap between the stacks. In the two hours he was trapped nearly nine feet down, scratchy and scared, he knew the moment had deeper meaning…that he would one day find himself surrounded by farming with no escape.
In reality, Wolfe's Neck Center is fortunate that Haden did not run away from all things agriculture after this traumatic experience. Instead, after high school he went down a life path of experimenting with different professions and locations across the U.S. A landscaping job affirmed for him that he liked working with his hands and being outdoors, but outside of work he found himself reading books and researching topics around organic farming and sustainability. Finally, he left landscaping and made his devotion to understanding our relationship to food a full time commitment. After some ventures in Oregon and at the farm of renowned chemical-free farmer Joel Salatin, Haden spent two years farming at Free Union Grass Farm outside of Charlottesville, Virginia. The diversified farm gave him experience working with beef cows, pigs, ducks, laying hens, and pasture poultry.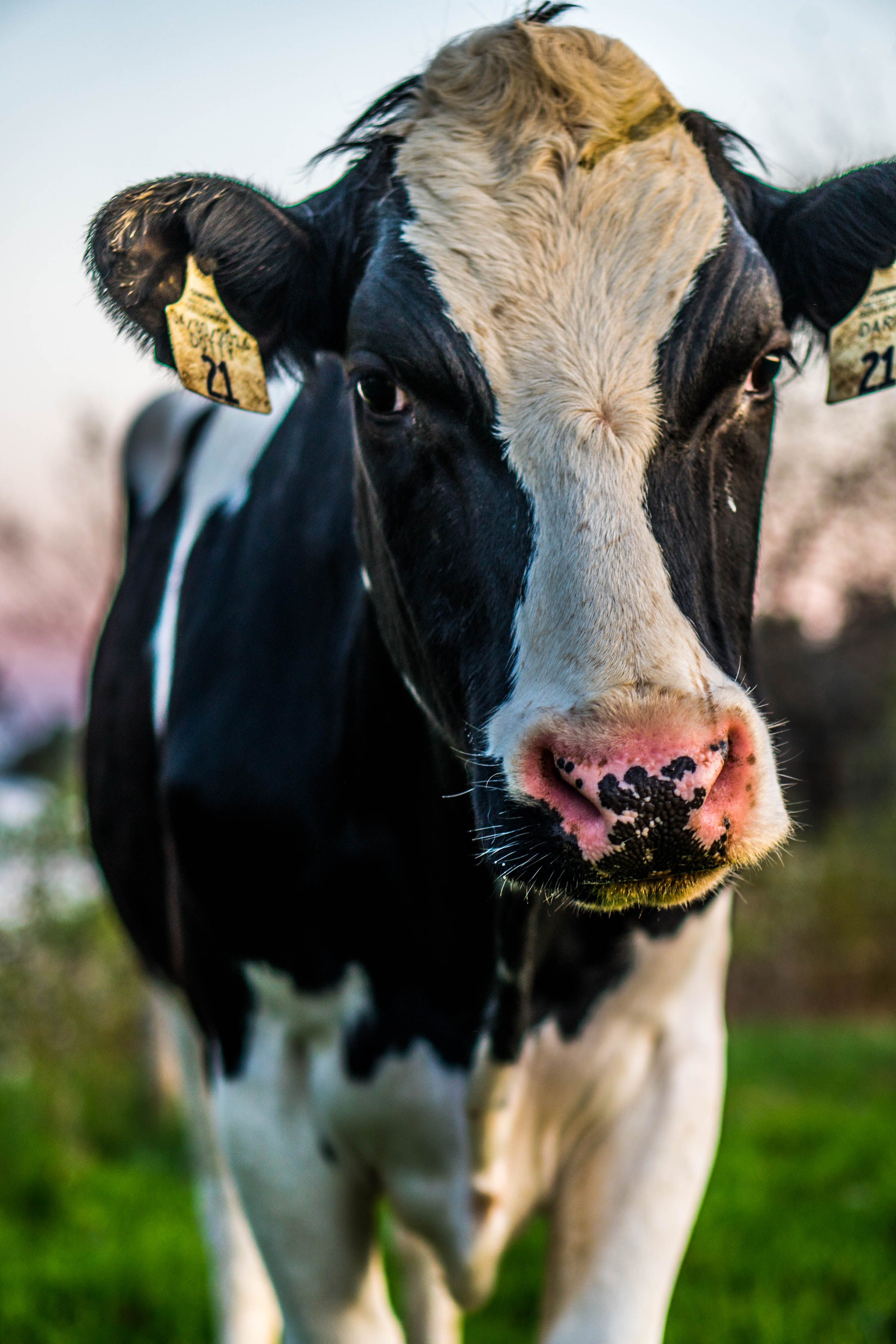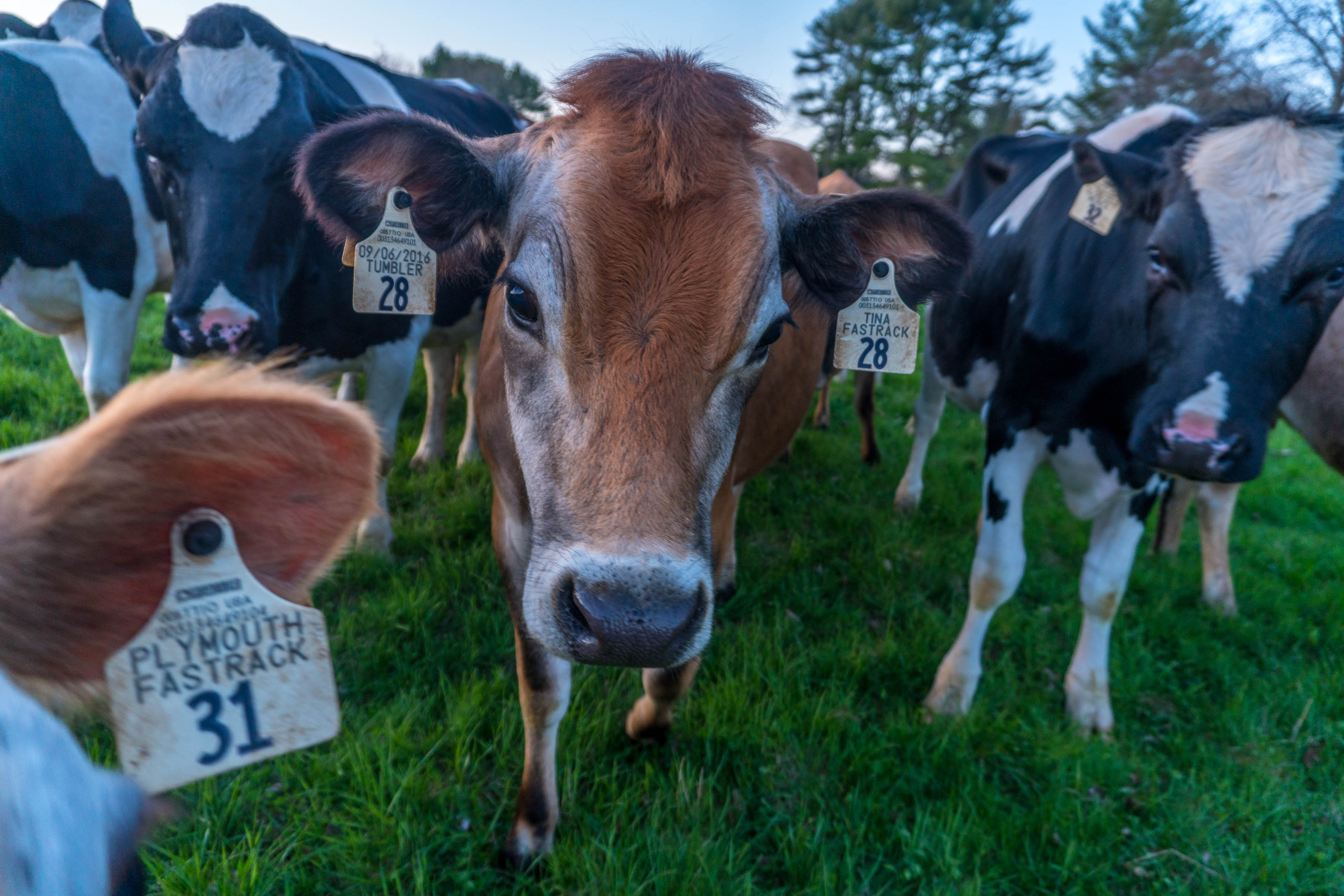 While living on the farm, down time meant comradery with fellow farmhands and time to expand on his artistic hobbies. He would pull out his guitar to practice the self-taught skill dating back to age 10. Or he would go out to take pictures of the animals, using techniques that his brother, a full-time photographer, had taught him over the years. Even though these hobbies were interests of Haden's, he admits that the real reason he dove into artistic outlets during his down time was that he always has to be working with his hands. As someone who can't sit still, using music and photography to express his passion for farming was only natural.
During this time, Haden came to love the cows just as much as he loved milk. When fellow interns began to sense a pattern to his half gallon per day milk intake, they came to him with a suggestion – why didn't he just get his own cow so he could keep up with his dairy needs? Haden took this to heart. He bought one cow and decided to start his own side business selling raw milk while still working at the farm. Understanding the importance of quality branding, clear communications, and a compelling website, Haden used his artistic eye to create Karma Cow Creamery, his one-man, one-cow show.
What sounded like a fun side business at first soon became a lesson in the realities of being a dairy farmer. Vet bills were costly, and regulations on raw milk were strict. Haden admitted to himself that even though he was gaining experience "on the job", there was so much more to learn about the industry that he had become so passionate about. As he did years ago to learn more about sustainable agriculture, Haden went to his computer to do research on places to immerse himself in a deeper training on organic dairy farming.
That's where Wolfe's Neck Center comes in, as it was our Organic Dairy Program that appeared in Haden's Google search. He has been here for just over a year and shows his love for the cows and his artistic hobbies every day. Through the immersive experience, he's found that his favorite part of dairy farming isn't simply the cows like he initially thought, but it's their grazing out on pasture that is most meaningful. He's learned that dairy farming is about the full cycle more than just the resulting glass of milk – cows grazing out on pasture, adding natural fertilizer to the soil, and producing quality milk. And in each step of the cycle, there is so much more he still wants to learn, even down to all the species of grasses and weeds growing in the fields.

While his milk consumption has remained a constant, Haden has also come to appreciate and love how variable farming is. Every day is something different: changing seasons to work around, plantings, haying, and so much more. He's drawn to the fluidity of the work in the same way he finds comfort in seeking ways to keep his life interesting and entertaining. He recently took up woodworking and is eager to improve the craft beyond the basic carpentry work he's done for farm projects.
With all of his side hobbies, Haden still makes it a point to stay connected to the herd after hours. You can often find him alone in the field, among the grazing creatures, soaking in the experiences that led him to Wolfe's Neck and will keep him tied to farming for years to come.
← Back to Blog