The Little River Farmhouse has long been our organizational headquarters, housing our administrative offices and serving as the hub for our organizational programs. The mid-19th century farmhouse with Greek Revival details has been in need of some restoration work on its front siding to reflect the quality of work on the recent renovations of the adjoining ell completed in 2017. These exterior renovations began in January 2020 and are soon to be entirely complete. The ongoing project has brought back the poise of a longstanding home on Wolfe's Neck, one that has been here since the mid-nineteenth century, and even exposed some clues of its past along the way…
William Lufkin likely builder of Little River House in 1845
By Kathy Smith, Local Historian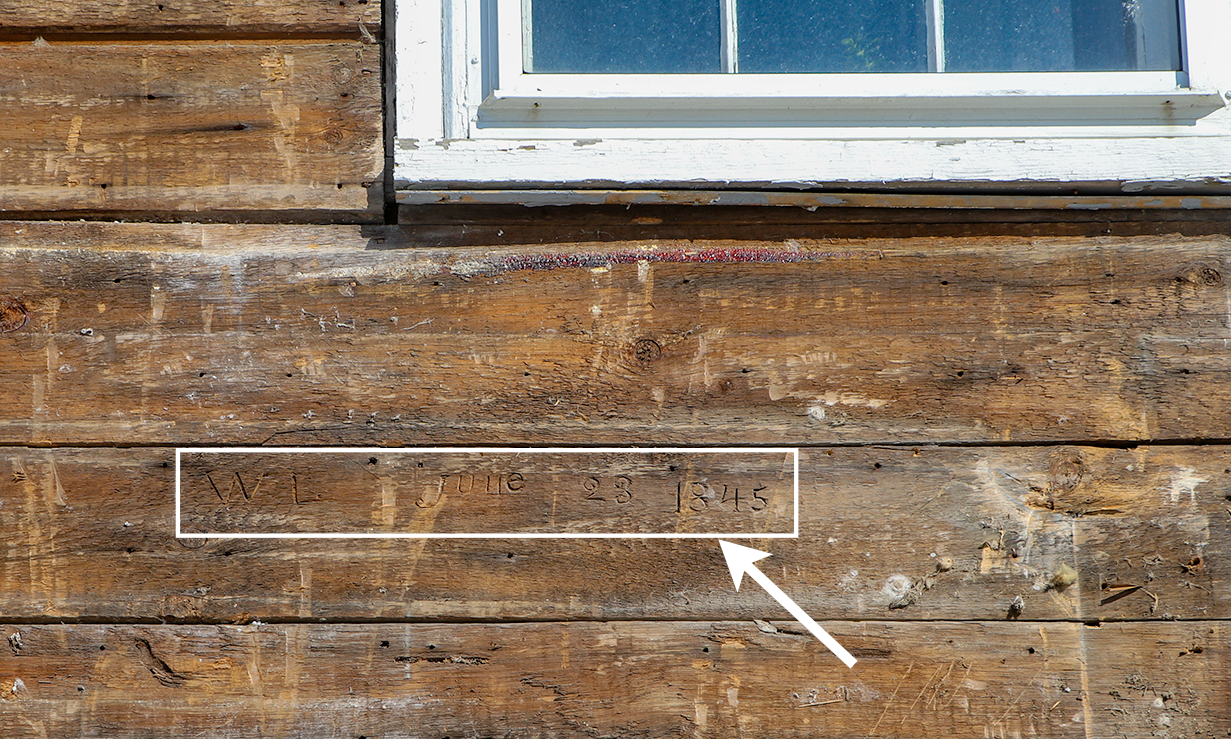 A mystery was solved last month when the construction crew replacing the clapboards on the Little River farmhouse, headquarters of Wolfe's Neck Center, found carved into exposed wood WL June 23, 1845.  The architectural design of the house has the characteristics of the Greek Revival style popular before the Civil War, adapted for a modest farmhouse—sidelights by the doors, pilasters at the corners, heavy cornices over the doors, returns at the eves. But when exactly was it built and by whom?
Research on the history of the house, being done by volunteer historian Kathy Smith, had reached a standstill because none of the deeds to the property mentioned a building.  Henry Orr, of the Orr family of Orrs Island, appears on this site in an 1857 map of Freeport and thus has been assumed the builder and first occupant.  However, given the letter L in the carving, attention goes to the Lufkin family, associated in local history most prominently with the area around Mast Landing.
An 1823 deed from Hezekiah Merrill, who lived since the late 18th century at the corner of Wolf Neck and Burnett Roads, recorded sale of the land to a Samuel Lufkin, identified as a mariner.  In that same year Samuel resold it to Benjamin Lufkin, whether a son or a brother at this point is unknown.  Benjamin was the owner until he sold it to Henry Orr in 1854 and thus the likely builder and first resident.
But the initials in the wood are WL, not BL!  A little more digging in deeds of the period reveals a William Lufkin along with Albert Lufkin as the only living heirs of Benjamin.  Kathy thanks John Mann for his assistance in finding William, (WL) as the likely builder and first occupant beginning in 1845.  John's Ulster-Scots family goes back to the mid-1700s on this land and on Flying Point, and the earliest deeds for the Little River campus show it owned but likely not occupied by Jacob Anderson, a prominent member of that community.
Further research will look for connections between the Lufkin families of Mast landing and Little River.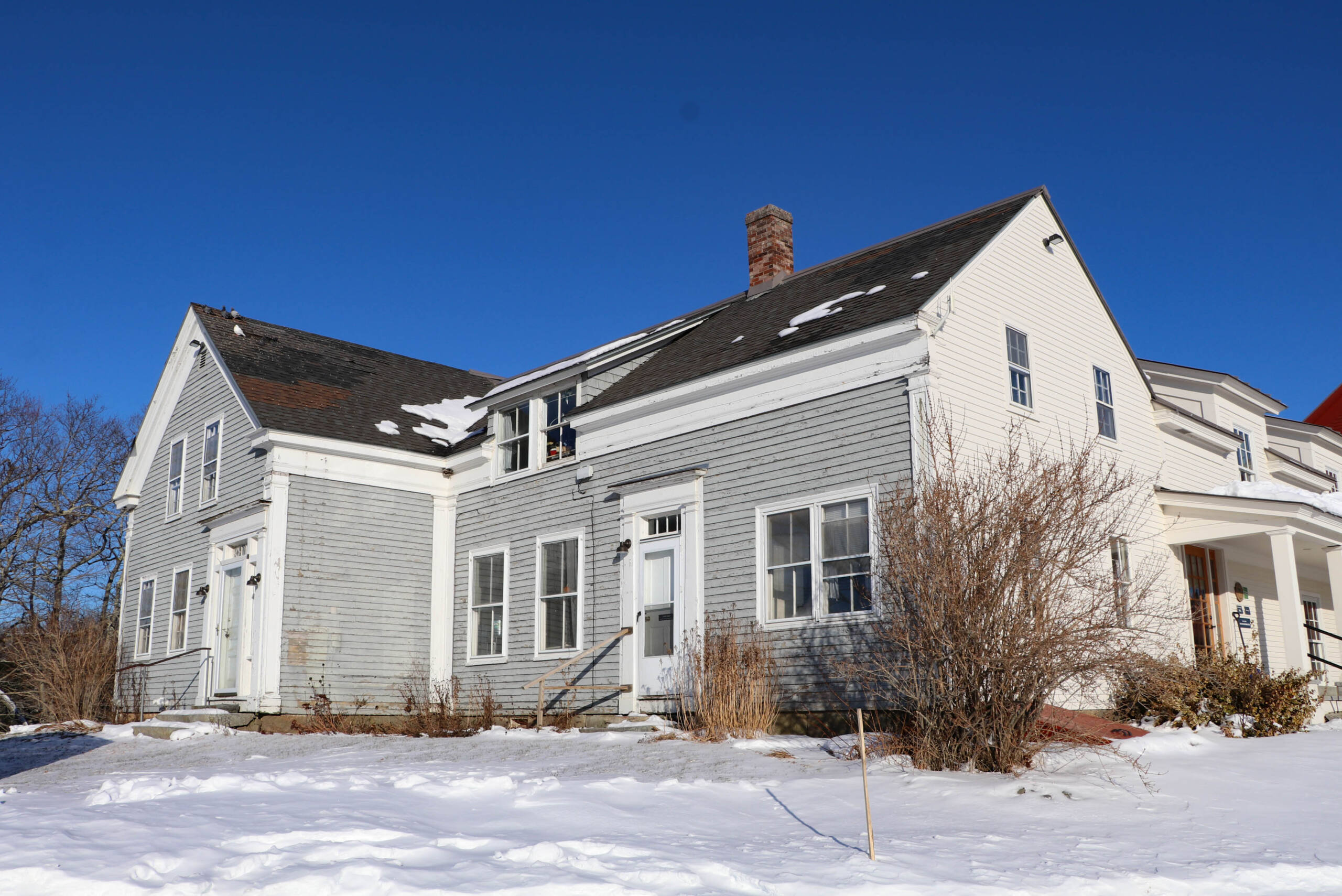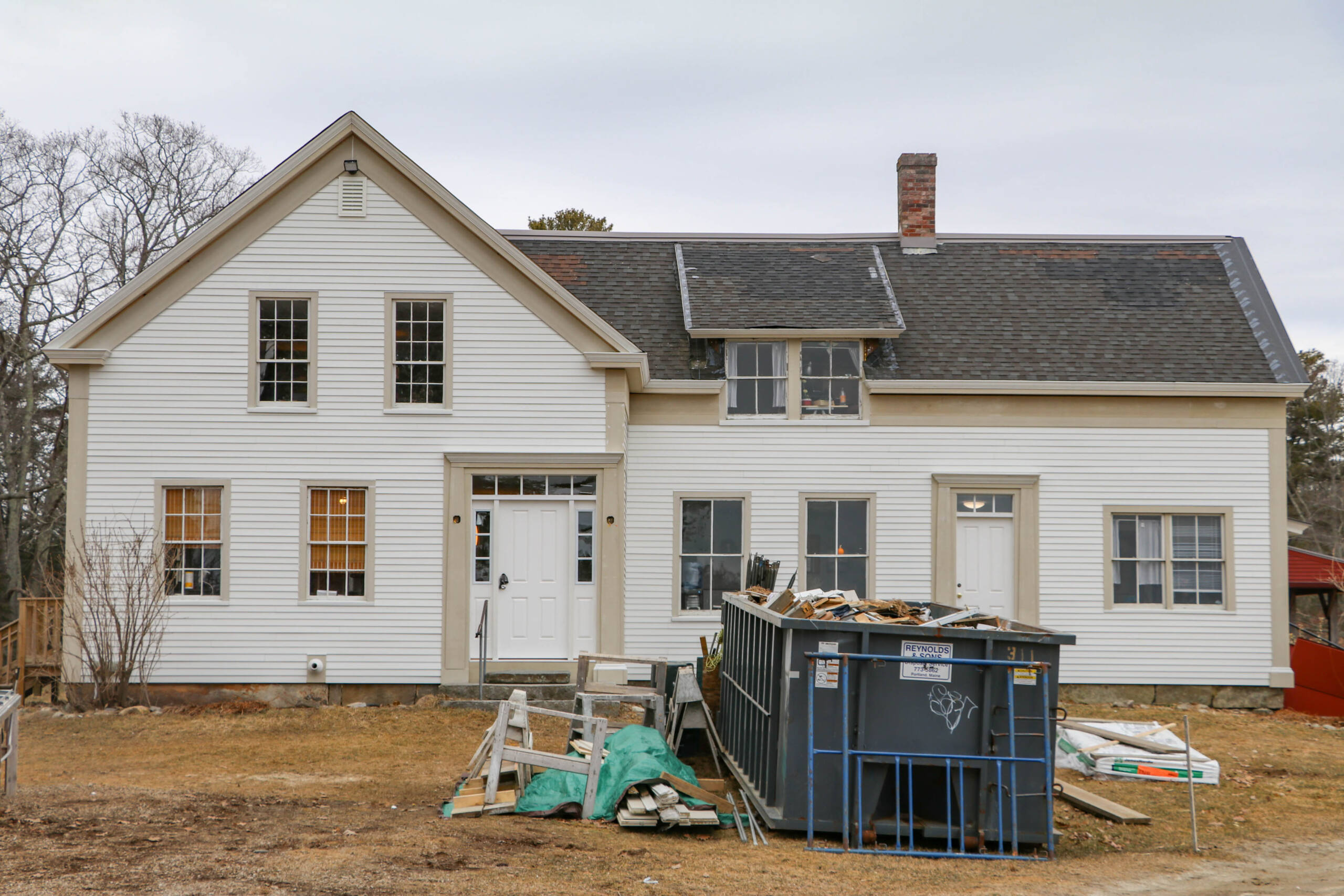 ← Back to Blog