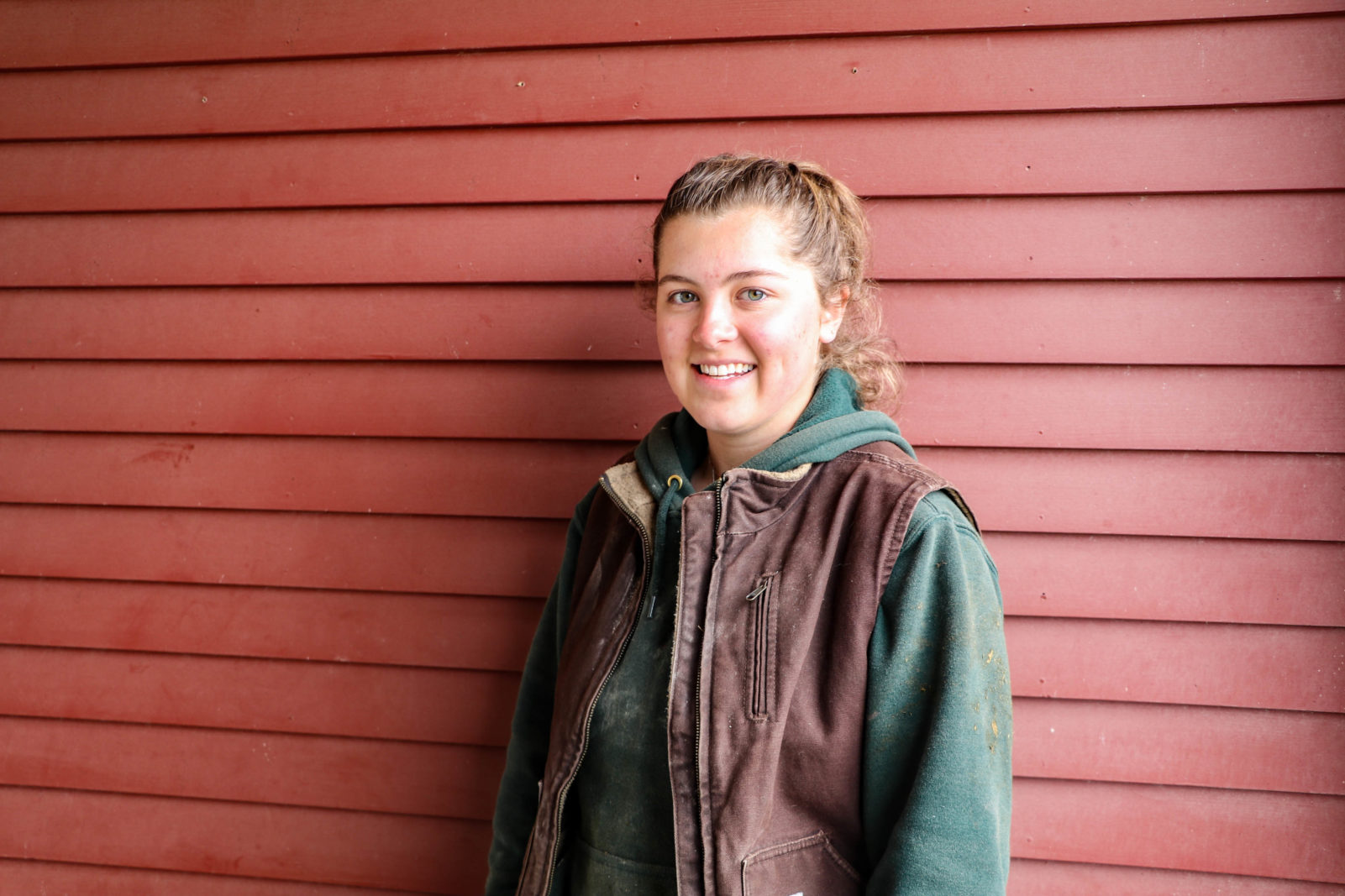 Meet the newest apprentice in our organic dairy training program. Corinne joined us in late April and is now training to be future organic dairy farmers through hands-on experience and educational classroom time. Hear from Corinne herself about where she's from and what drew her to pursue a career in agriculture:
I grew up in New London, New Hampshire with a population of about 4,000 people.  New London is in a rural area with many family farms. I lived across the street from my cousins who operated and ran their own family farm.  They have Hereford cattle, horses, pigs and chickens. My cousins were in 4-H and showed oxen. I spent a great amount of time with my cousins and at their farm, which is where I became interested in farming.
After volunteering and working at various horse farms during High School, I decided that I wanted to work on a farm.  I worked at Cascade Brook Farm for over a year in North Sutton, New Hampshire. Cascade Brook Farm raises 100% Grass Fed Black Angus Beef and Pasture Raised Berkshire Pork.  They also have chickens and sell their eggs. Working on this farm, I learned the crucial aspects of farming.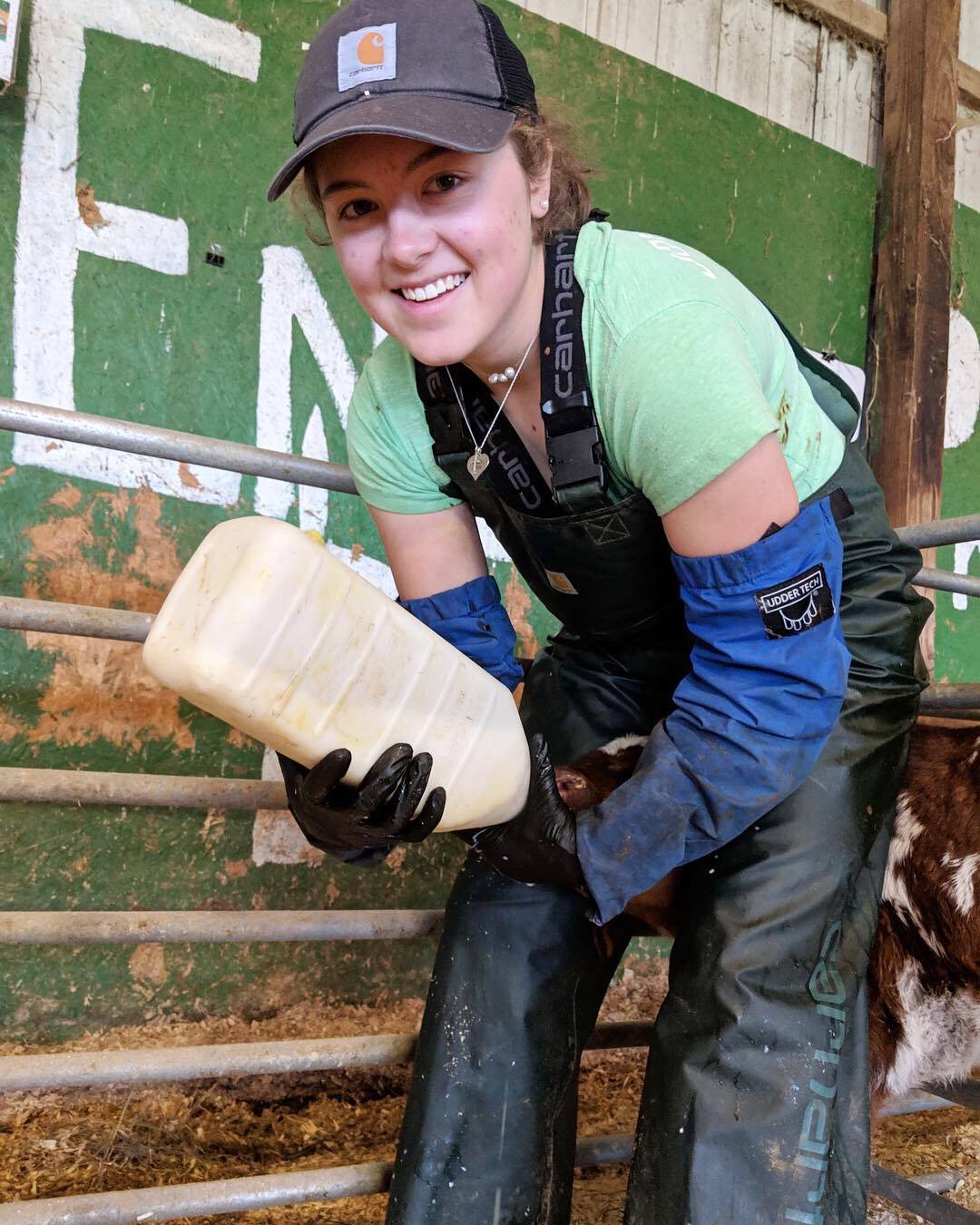 It wasn't until my boss found Wolfe's Neck Dairy Grazing Apprenticeship program online and mentioned it to me that I became interested.  I became in touch with Ben at Wolfe's Neck Center and scheduled a visit. During my visit at WNC, I was not only blown away by the views but also by the healthy and well kept livestock, friendly people and opportunities to learn.  I had never been interested in dairy farming until I came to WNC. I look forward to learning about grazing and how to run a dairy farm. I am most excited to go to AI school and learn how to operate and take care of farm equipment. After graduating from this program, I hope to feel confident in running my own farm.
In my free time, I am usually taking and/or editing photos, listening to music, spending time with friends, exploring or traveling back to New Hampshire to see my family.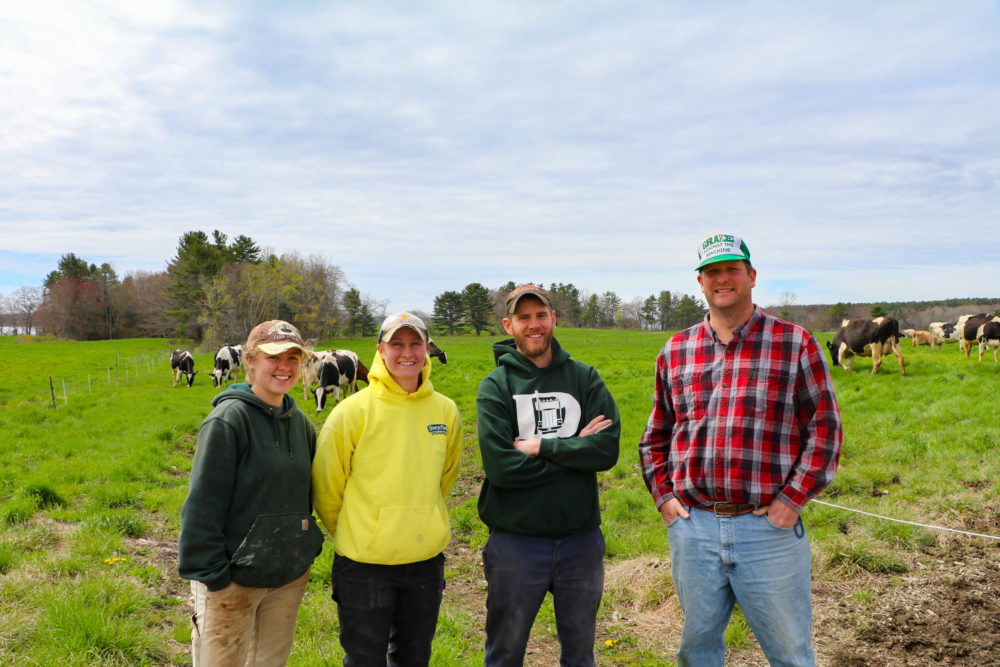 Next time you see Corinne around Wolfe's Neck Center, be sure to say hello and welcome!