A Happy Home for Our Calves
A note from Brian, our dairy manager
We are continually looking for ways to improve the health and quality of life for our animals here on our farm. One of the areas we have recently addressed is how to best raise our calves.
Previously we had always raised our calves in individual pens while they were still drinking milk and until after they were completely weaned. With recent public awareness and media attention being directed towards the dairy industry, we wanted to make sure we were doing all that we can to simulate the most natural environment possible to raise our replacement heifer calves.
One option that some dairy producers have tried is to let the cows raise the calves as part of the herd. This is obviously the most natural way to raise calves, but it comes with many challenges. The safety and health of the calves is of utmost importance to us, and these could be compromised if they're kept in with adult animals in winter housing areas. There is also competition for food with older cattle when in a shared space, and it is critical for us to make sure the calf's nutritional needs are being met. With this in mind we opted for the idea of raising calves together in small groups. By being housed separate from the rest of the herd, they can be safe from being injured by older animals and we can make sure they are getting the proper care and nutrition that they need.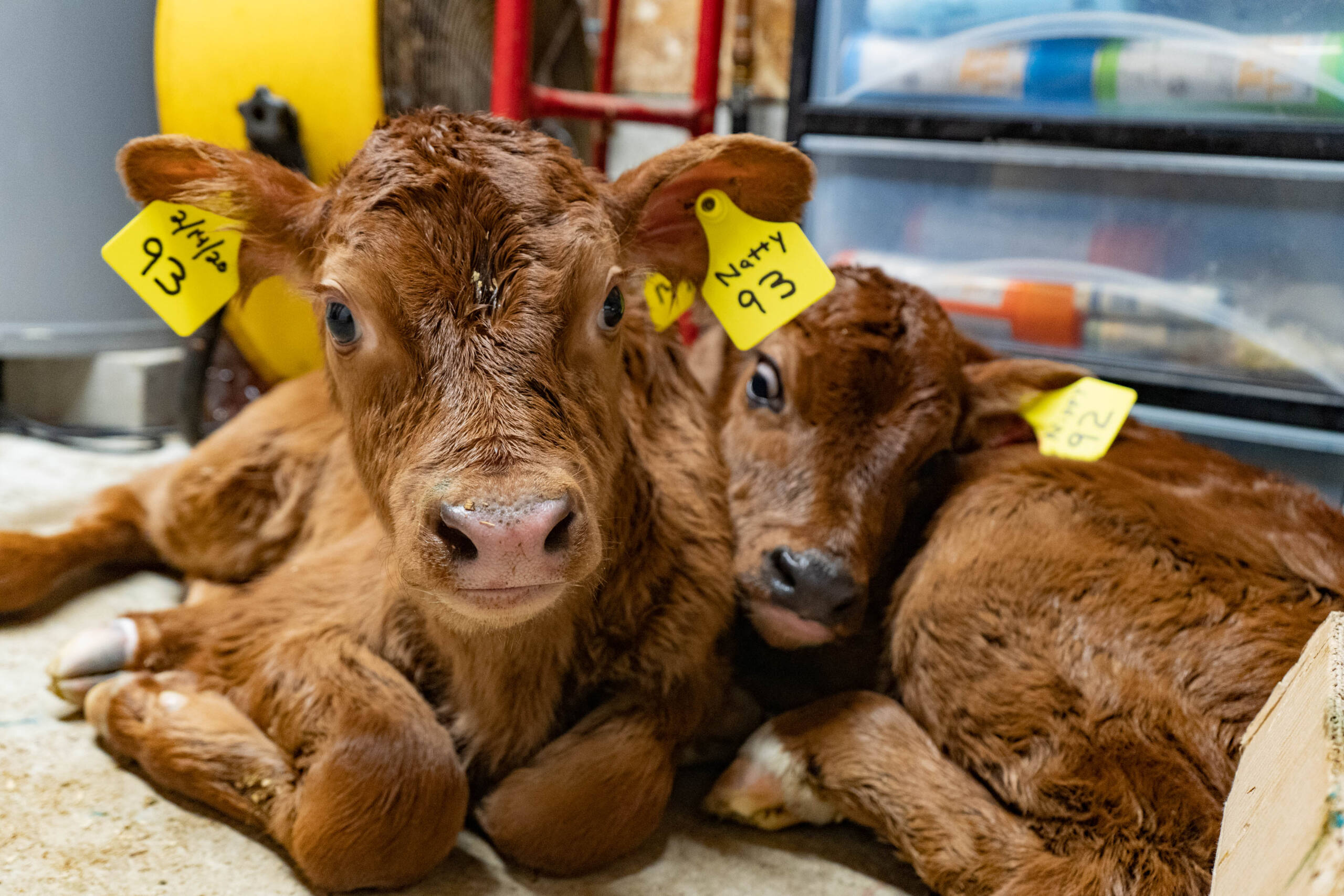 The calves are started in an individual pen for the first couple of days after birth to make sure they are healthy and can be given extra special attention by our farmers. At 3 to 5 days old they join their group of calves that are closest to their size and age and are fed up to 2 gallons of milk every day with free choice access to water, grain and hay. They stay in that group of calves until they are old enough to be weaned from milk and join a larger group of our young heifers.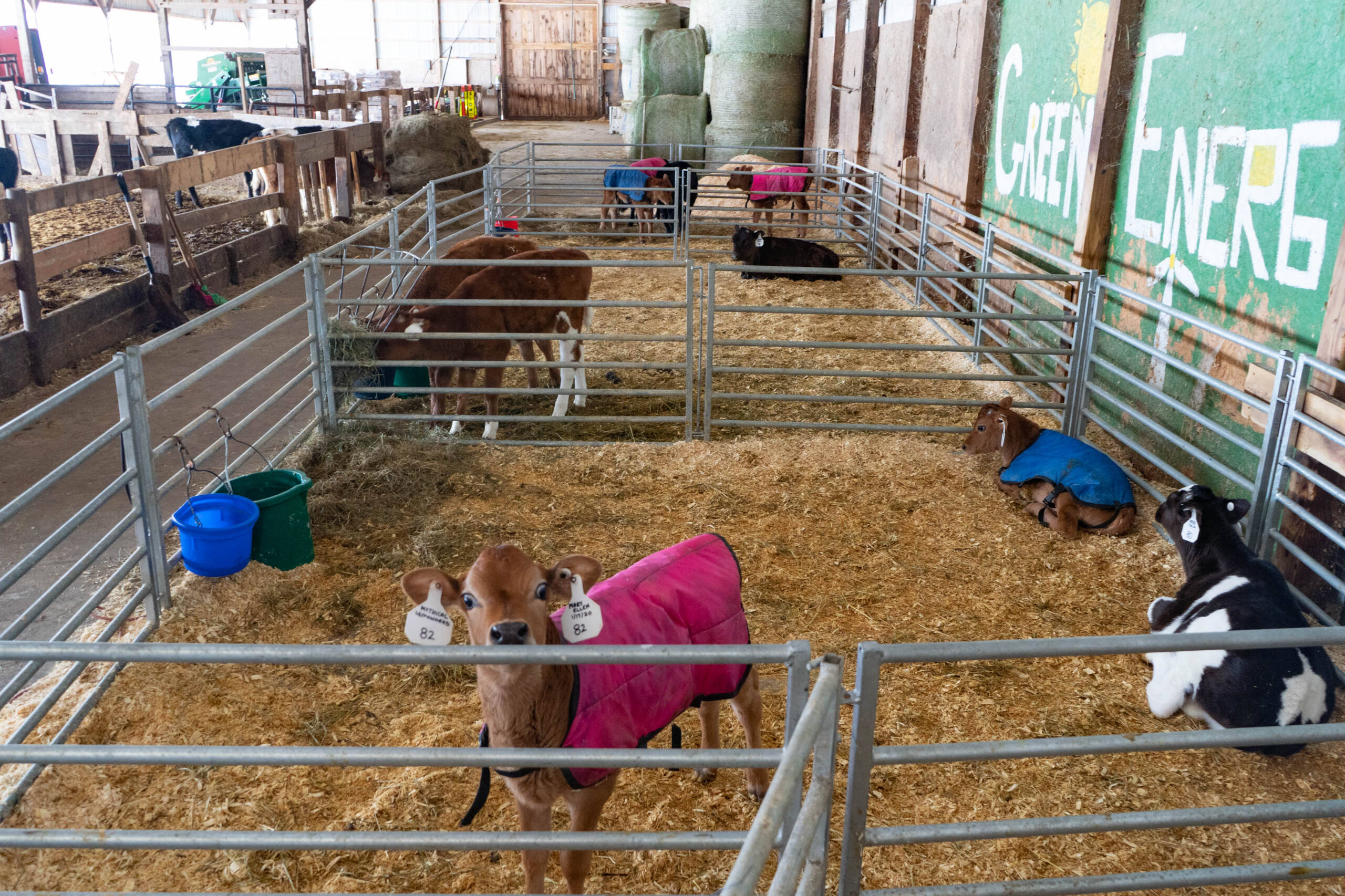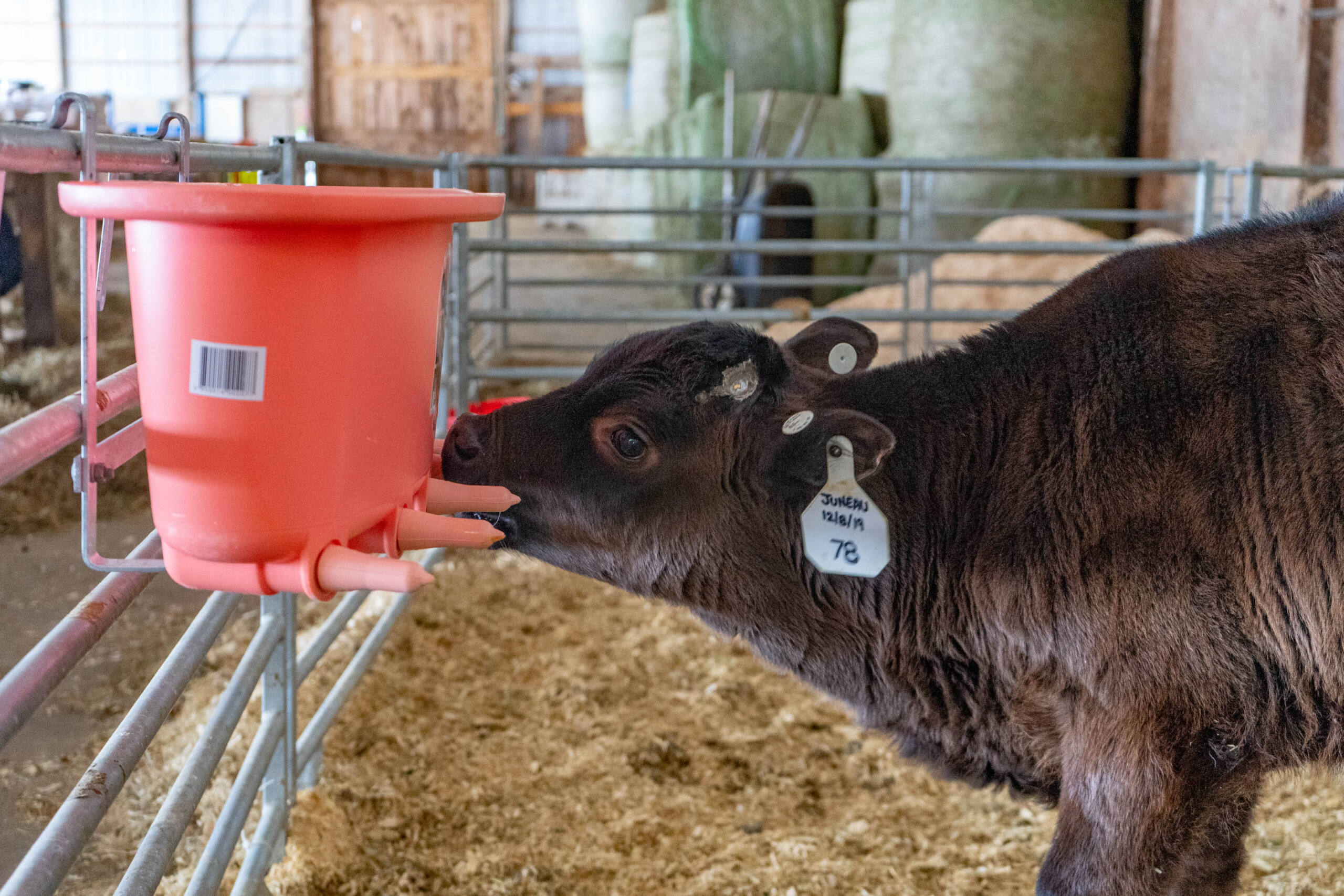 Soon you will see some portable "Super Hutches" on the farm, which will help calves transition from individual systems to a manageable group environment. We'll be able to raise the groups of calves our on our pasture as the season permits us to, and when they are not on pasture they will be located near the dairy barn at the new dairy site.
Our calves are currently located in the old dairy barn at the main campus, all are welcome to come visit our happy calves! (Sorry, No dogs are allowed in our animal areas but all leashed dogs are certainly welcome anywhere else)
About Brian, our Dairy Manager: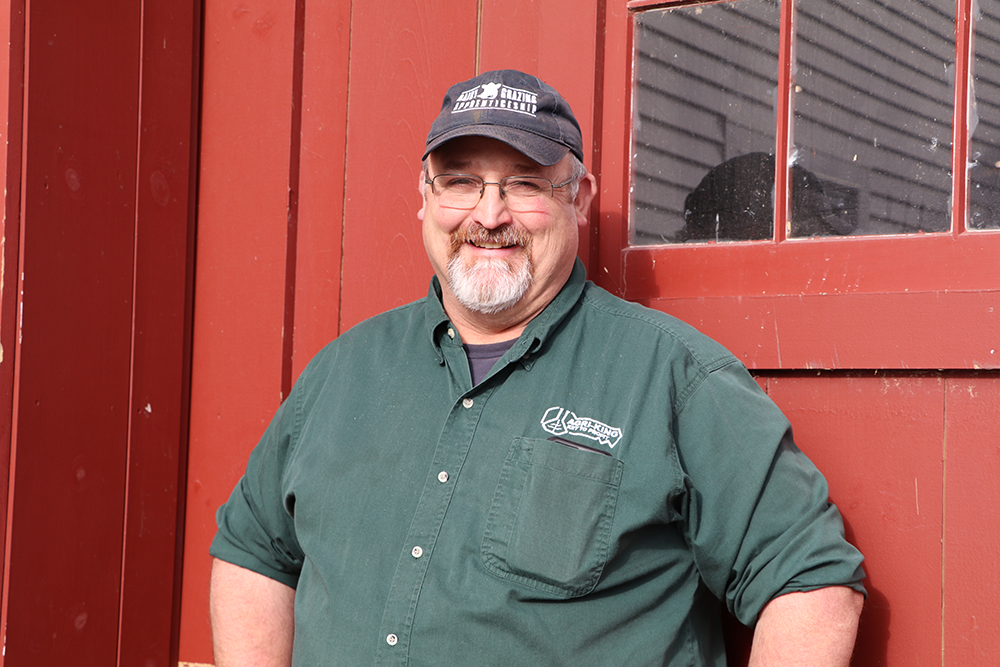 Born and raised in Northern Wisconsin, I'm a 3rd generation Dairy Farmer (yes, I'm a Cheesehead!). I started milking cows with my father when I was 8 years old and knew that dairy was my calling in life! As a young outdoor enthusiast I spent many hours walking in the woods with either a fishing pole or a gun in my hand. Spending the first 40 plus years of my life in Wisconsin, the dairy industry has always played a major part in my life. I became involved in the grazing and organic farming in the mid-1990s.
I became aware of Wolfe's Neck Center and their great work about 5 years ago through my connections in the dairy industry. I believe in promoting the grass based dairy lifestyle so much that I became a Master Grazier in the DGA program while managing a farm in Pennsylvania. Being new to Maine, I'm looking forward to exploring all the natural beauty it has to offer.
← Back to Blog