With the Farm to Easel Invitational Art Auction just around the corner, we are blown away by the diversity of talent in the Wolfe's Neck Center community. There has been an outpouring of artists that have chosen to participate in this fundraising event to support our mission of transforming our relationship with farming and food for a healthier planet. Of the many artists that have submitted their work, we have highlighted a few pieces that will help give a taste of what a dynamic and impressive array of artwork will be available for bidding. Although the pieces use a myriad of different mediums, there is a common thread of the natural world throughout. These artists observe nature in a way that we hope everyone will; with thoughtfulness, awareness, and creativity.  
John Bowdren 
The quality of the light makes Maine a special place, the long warm lingering summer light is particularly interesting, the fusing of colors in the late afternoon, the way the setting sun will light up treetops or pick out boats on the water. The early morning light, different in feel and tone also speaks of calmness before the sea breeze kicks in. Each season shows a new face, the clear sharp Winter light, the vivid greens of Spring, the colorful competition in Autumn, each its own challenge of line, color, composition and intention.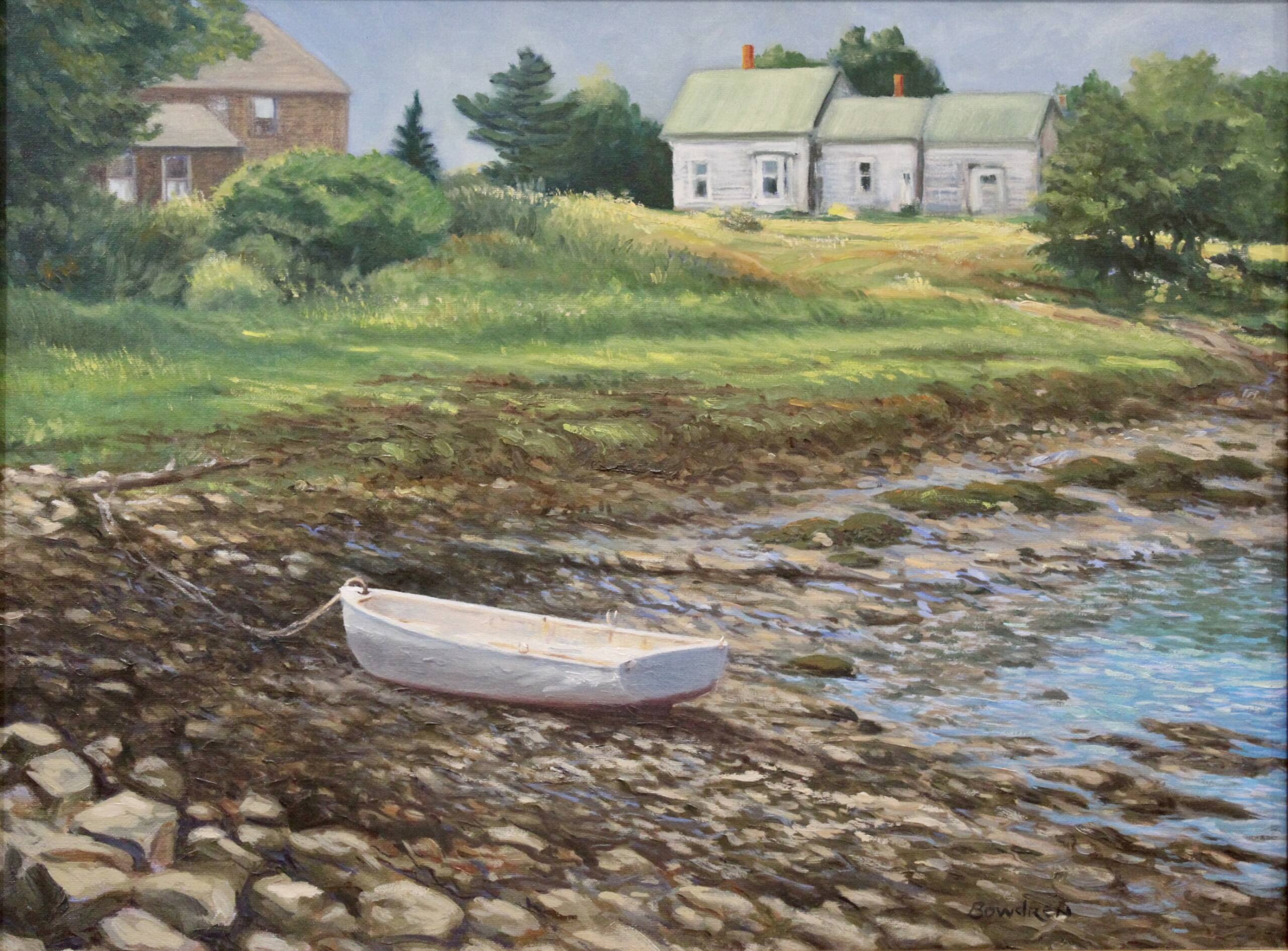 Low Tide in the Cove, oil on canvas
Julia Doughty 
I am a stone hound. Stones find me everywhere I go. I have a deep connection with them. I love the feel of a stone in my hand, in my pocket. I can feel their calming energy. They are magical when they hold the sun's heat. When my pockets become full, I have been known to fill the hood of my jacket. I am also a relentless scavenger. Since I was a child, rusty iron remnants discarded by past lives have lured me. Old beds and cars and other rotting, wonderful iron carcasses call out to me. They are rich in history. The older, the better. I love the color and texture of the rust. In my work, I like to combine iron with stone and wood. I love that nature has changed these objects in its process of reclaiming them. They continue their metamorphosis in my studio. Sometimes I know right away how I will incorporate them into my sculpture and sometimes they sit with me for years before they speak up.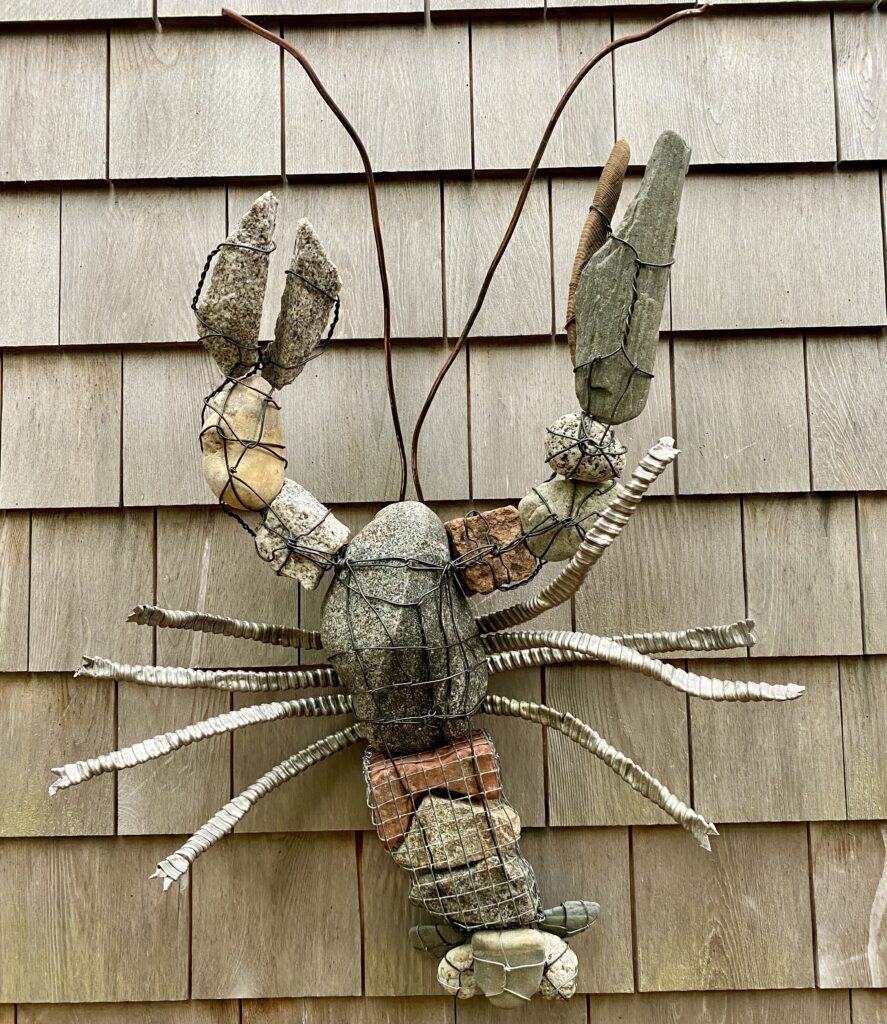 Harraseekett, found object sculpture
Vanessa Nesvig  
 As an artist I am interested in revealing the rarely seen natural world. Fascination with the exquisite things unnoticed, the concealed and fecund in nature, inspires detailed compositions of small flora and fauna entangled. Opposing forces of revulsion and attraction, growth and decay, are conveyed through complex, intimate arrangements.
Restoring the Wild is a series rooted in research and observation of native plants and the ecosystems they engender. It shows the struggle and relationships between animals and plants in a hectic, brutal, yet essential world, not only for them but for us.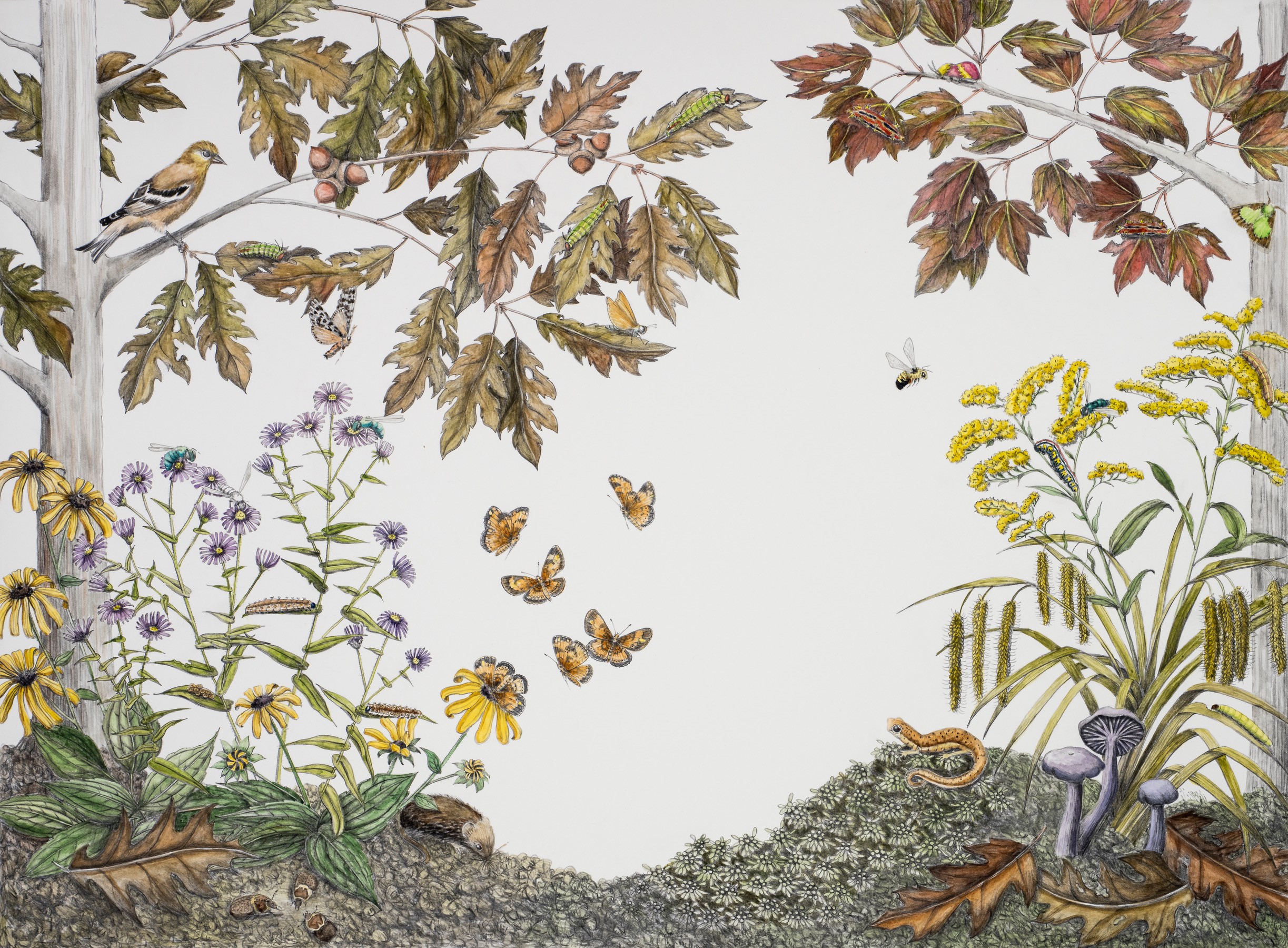 Restoring the Wild V, pencil and watercolor
The work of these artists is awe-inspiring, and only represents a fraction of what will be available at the event. We hope you don't miss the opportunity to own some of these masterpieces yourself! Be sure to purchase your tickets to our Farm to Easel Invitational Art Auction today.  
← Back to Blog